About the Show
This exciting event is a favourite of powersport enthusiasts and draws visitors from across the Maritimes. Thousands of new and experienced riders come to check out the latest technology, the coolest new rides, demos, special features and more. You won't find a better opportunity to jump start your sales.
OUR VISITORS AT A GLANCE
According to our 2019 event survey, 60% of attendees planned on making a major bike purchase, and 64% were currently on-road motorcycle owners.
An additional 38% of attendees owned ATVs, Off-road bikes, scooters or side-by-sides.
Plus: 63% of attendees planned on purchasing accessories or clothing right at the show!
Exhibitor Manual
All the key information you need to know about being an exhibitor in the show is at your fingertips in the Exhibitor Manual. It makes preparing for the show a breeze!
EXHIBIT PACKAGE & PRICING
Our all-inclusive booth package includes:
•   8' Drapery Backwall
•   3' Drapery Sidewalls
•   Aisle Carpeting
•   Booth Carpeting (10 x 10 booths only)
•   Exhibitor Parking
•   Container Storage
•   Daily Booth Vacuuming
•   Discount Admission Passes
•   Forklift Services to and from your booth up to 5,000 lbs* (provided that special lifting and moving equipment is not required)
Pricing:
10x10 booth (Minimum purchase 100 sq. ft.)    |     $8.75 per sq. ft. (carpet included)
400-999 sq. ft.      |     $5.00 per sq. ft.
1000+ sq. ft.    |     $3.50 per sq. ft.
Econo booth    |     $350.00 (inquire for details)
Book Space
To fax or email your Space Rental Contract, please click the "Download" button to get a copy of the contract then send it in to us using the information on the form. To fill out the Space Rental Contract online, please click the "Online" button.
SPONSORSHIP OPPORTUNITIES
Highlight your brand by becoming a sponsor! We've got a range of sponsorship opportunities available at many different price points. Guaranteed marketing exposure… before, during and after the show! Browse our sponsorship kit today or contact us to discuss a custom package.
MEDIA KIT
We want your participation in our show to provide maximum return on your investment; we're here to help accomplish that goal.
Contained in the media kit are different styles and formats of show-related graphics that you can use on your website and Social Media platforms to advertise your participation in the show. Click the button to the right to download the media kit.
Our efforts bring them to the show; your efforts bring them directly to you.
2019 Exhibitor List
APD Motorsports Ltd
Artful Dodger Beard Oil and Tattoo
Atlantic Canada Motor Maids
Atlantic Drag Racing Association
Atlanticade Motorcycle Festival
Barbara Lynn's Gifts
Bath Fitter
Bikers Against Child Abuse (BACA) Truro Chapter
Bikers Down Society
Bordertown Biker Bash
Canada 911 Ride
CanMac Watercraft and More
Chubby Boyz Choppers
City of Miramichi
Everlasting Ink
Freedom Cycle Inc
Frontline Trailers & Truck Stuff
Goguen Custom Painting
Gordon Stirrett Wealth Management
Halifax Distilling Co.
Halifax Motorsports
HIPERTECH INC
Honda Canada
Hospice Halifax
Kent County Custom
Liberty CC Powersports
Motorcycle Mojo Magazine
Motorcycle Tour Guide Nova Scotia & Atlantic Canada
Muscular Dystrophy Atlantic Canada
Nova Scotia Drag Racers Association- Greenfield Dragway
Nova Scotia Off Road Riders Association
Orange Paint Factory
Original Energy Sales
Petite Riviere Vineyard
Piercings By Jason/Silver City
Privateers Harley Davidson
Pro Cycle- Kawasaki
Pro Cycle- Suzuki
ProPoly Cushioning Products
Prostate Cancer Canada
Rallye Motoplex
Safety Minded ATV Association
Safety Services Nova Scotia
Sean's Non-Stock Customs
SDI Marketing/BMO
Silver City Tattoos
Shore Cycle
Society of Atlantic Heroes
Star Creations
Still Fired Distilleries
The Stop Bully.com Foundation
THLS Custom Cycles
TM Leather
Toads Cycle Works- Royal Enfield
Truro Motorsports
Stunt 902
Veterans UN NATO Canada
Vicar's View Ltd
Voxxlife
Wharf Rat Rally
Wolf Spirit Accessories
Accommodations
All quoted rates are subject to tax. Ask for room rate for Master Promotions/ Motorcycle & Powersport Atlantic
Hotel Option Downtown Halifax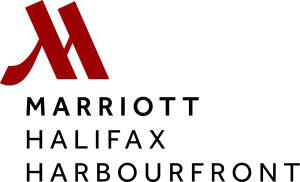 Marriott Harbourfront Hotel
Available until February 7, 2020
1010 Upper Water Street,
Halifax, NS,
B3J 3J5
1-800-943-6760 or 902-421-1700
Website- Marriott Harbourfront Hotel
$149.00 Single/Double
Hotel Options in Bayer's Lake. Close to HEC.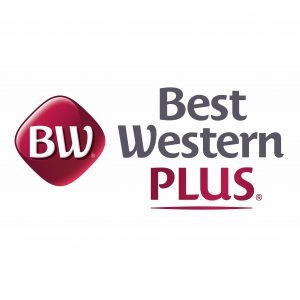 Best Western Chocolate Lake Hotel
Available until room block is depleted
250 St Margarets Bay Road
Halifax, NS
B3N 1J4
902-477-5611
Website- Best Western Chocolate Lake Hotel
$112.00 Single/Double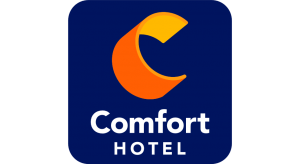 The Comfort Hotel by Choice Hotels
Available until February 14, 2020
88 Chain Lake Drive
Halifax, NS,
B3S 1A2
902-405-4555
Website- The Comfort Hotel by Choice Hotels
$124.99 Single/Double

Coastal Inn Halifax
Available until room block is depleted. Room Block, "Exhibition Centre Vendor"
98 Chain Lake Drive
Halifax, NS
B3S 1A2
1 855-603-8999
Website- Coastal Inn Halifax
Rooms starting at $119.00 per night